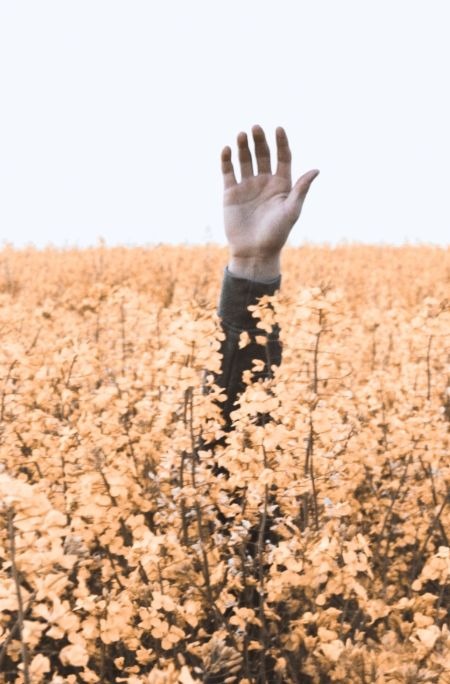 A good percentage of those who came to Jesus asking questions were certified gourd-heads. They thought they could ask questions God couldn't answer.
One fellow, though, was serious. His query and Jesus' answer, flash like neon signs for those seeking a deeper walk with God.
"One of the religion scholars came up. Hearing the lively exchanges of question and answer and seeing how sharp Jesus was in his answers, he put in his question: 'Which is most important of all the commandments?'
"Jesus said, 'The first in importance is, 'Listen, Israel: The Lord your God is one; so love the Lord God with all your passion and prayer and intelligence and energy.' And here is the second: 'Love others as well as you love yourself.' There is no other commandment that ranks with these.'
"The religion scholar said, 'A wonderful answer, Teacher! So lucid and accurate—that God is one and there is no other. And loving him with all passion and intelligence and energy, and loving others as well as you love yourself. Why, that's better than all offerings and sacrifices put together!'
"When Jesus realized how insightful he was, he said, 'You're almost there, right on the border of God's kingdom.'" (Mark 12: 28-31)
That's great and that's terrible. "…right on the border of God's kingdom."
David, are you telling me that I can love God with everything I've got and love my neighbor as myself and still not be in God's eternal Kingdom?
No, God wants us to love like that. The problem is: who always loves God passionately and who consistently loves his neighbor like he loves himself?
Not me.
The religion scholar's insight pierced the religious fog that surrounded them (and us).  He saw that offerings, sacrifices and rituals weighed nothing next to love for God, love for others, and love for oneself. He was at the door to the Kingdom.
How could he get in?
Jesus said, "I am the Gate. Anyone who goes through me will be cared for—will freely go in and out, and find pasture. A thief is only there to steal and kill and destroy. I came so they can have real and eternal life, more and better life than they ever dreamed of." (John 10:10)
It's a mistake to believe that we can love and serve the fellow next door as much as we love ourselves unless we first love God. We can do lots of good stuff. The problem is that we all drag a lot of bad stuff behind us.
"No one's perfect!"
That's true, but "pretty good," or better than that lady next door, that's for sure," won't get us into the Kingdom. We can try to brandish the "all the good stuff I've done" card at the door, but the wrong things we've done waddle behind us like a flock of honking geese.
So, how do you get in?  Thought you'd never ask.
God takes care of it. His grace and compassion fill that terrible void that exists between what I should be and what I am. Jesus suffered horribly for my sins.
He rose from the dead and He lives forever to grant forgiveness and eternal life to those who come to the Father through Him. We love Him in return as His love transforms our heart.
It starts with repentance, a change of direction. "God, I don't love You or my neighbor. Often, I don't even love myself. I come to You and ask forgiveness because of Jesus your Son and what He did on the Cross. I enter the Kingdom of God by faith in Jesus my Lord. Thank You, thank You, thank You for forgiveness and this new life You give me freely. I pray this in Jesus' name."
Surrendering our lives to God by faith in Jesus transforms us. We do love God. I can love you (even though you're a bit ornery at times). I can love myself in the right way.
Does that mean, no doubts or no times that we fall on our nose? No, but we really are new creatures.
Cabinet Crash
Andy Stanley tells about the time he was in his home office and heard a floor-shaking crash. He ran into the kitchen to find his 17-year-old daughter standing barefoot in a sea of glass, cuts in seven different places.  Somehow, she had pulled over a huge kitchen cabinet filled with dishes.
She said, "I'm sorry daddy."
So, how did daddy respond? "You made this mess. Get yourself out of it." Not!
He took his bleeding daughter on his back and carried her out, bandaged her up, then proceeded to clean up the glass.
Abnormal? Not at all. I think any dad worth his daddy card would have done the same.
God tells us to love Him supremely and others as ourselves.
CRASH!
So, here we are in a mess. Do we love our children more than God loves us? Does He abandon us to our mess and tell us to come to Him when we get everything straightened up? Hardly.
He 'carried' us out and cleaned up our mess. He made us His by His Spirit. Now, here is who we really are:
"This resurrection life you received from God is not a timid, grave-tending life. It's adventurously expectant, greeting God with a childlike "What's next, Papa?" God's Spirit touches our spirits and confirms who we really are. We know who he is, and we know who we are: Father and children. And we know we are going to get what's coming to us—an unbelievable inheritance! We go through exactly what Christ goes through. If we go through the hard times with him, then we're certainly going to go through the good times with him! ("Romans 8:17-19 MSG)
Jesus in us, by His grace and compassion and our reaction of faith, flings the gate of the Kingdom of Heaven wide open to us.
Have you entered?
__________________________________________________
Hmmm…
"Now, I find a great many people who want some evidence that they have accepted the Son of God. My friends, if you want any evidence, take God's word for it. You can't find better evidence than that." D.L.Moody
Photo by Daniel Jensen on Unsplash